If you find yourself struggling with angry outbursts, or unresolved pain in your life makes it difficult to connect with your family, you are not alone. Author Mitch Griffin has walked that road too, and now shares the process from his journey to true healing and freedom. 
Using the RESTORED framework, you can learn how to change the thought processes that keep you in bondage. Firmly grounded in scripture, the RESTORED Framework gets to the core issues that contribute to breakdown in key relationships. 
In RESTORED, you'll find practical help to:
Discover the love God has for you.

Discern where thoughts are coming from, and what to do about them.

Identify and counter the lies that have caused so much pain.

Live and love with nothing hindered, nothing held back. 

Restored: 8 Truths For Freedom In Christ: A Very Helpful Read! A great read and motivation for personal insight. I especially appreciated the personal reflection questions. Looking forward to the next book from Mitch!
Restored: 8 Truths For Freedom In Christ: Tools for altering habitual, negative thought patterns I would highly recommend this book for any Christian who is struggling with negative thoughts of self worth or with relationship issues. Recognizing how the Enemy operates and how he seeks to break down our relationships with God, others, and even our own selves can help us to deal with habitual, negative thought patterns. The author takes the reader carefully through each step of the RESTORED process and helps us to see our Father as the good and loving "Daddy" that He truly is! After reading this book I realized that I had been participating and agreeing with thoughts that were from the Enemy. My Father says that I am loved, chosen, and destined for great things. Any thought that doesn't agree with who He says that I am is pure insanity! I choose to listen to God and resist the influence of the Enemy! One of my favorite quotes from the book is "Turn the channel and shift how you think. You may need to change the channel 10,000 times a day. But you can do it. You've got the power to change what you're thinking about." There are tools for life altering freedom and restoration offered in the pages of this book.
Restored: 8 Truths For Freedom In Christ: Good read! Mitch Griffin's "Restored" is a thought provoking read. He uses real life examples to explain how to take control of your thoughts, identify the enemy, and live life to the fullest. Throughout the book, he uses verses from the Bible, personal examples, and truth to help understand the process to become "restored."
Amazon Customer
2023-06-04
Restored: 8 Truths For Freedom In Christ: Your Never Too Old To Be RESTORED!!! I have set through Mitch Griffin's RESTORED teaching twice in a small group setting and once by telephone sessions. He was also my pastor for several years and I consider Mitch and his family dear friends. I learned something significant in each of these personal teachings with him but reading the book was the most beneficial for me.I'm sure having heard the RESTORED teaching three times helped but reading the book is where my breakthrough came. In the small groups I would miss a session or two or would not be completely honest with my feelings. Also, I am a very visual learner so I comprehend more of what I read. I could also say, "WAIT" let me read that again!As I finish reading this book today I realize the doorprint that set the course for my life happened 50 years ago. It opened the door for the enemy to gain entrance into my relationships all of these years. I can't wait to see how God redeems this but I am confident that HE will RESTORE what the enemy has stolen.I am planning to buy each of my three sons a copy of this book. This teaching has the ability to impact generations of families. It can impact not only my sons lives but my grandchildren and great grandchildren. Thank you, Mitch Griffin, for writing RESTORED. May God bless you and your family!
Restored: 8 Truths For Freedom In Christ: Practical. Bible-Based. Freeing! If you are looking for a practical, Biblical-based source for experiencing peace and freedom in your relationship with God, yourself, and others - this book is for you.Mitch Griffin lays out eight principles underneath the R-E-S-T-O-R-E-D acronym that exposes how and why we experience breakdowns in our relationships and who is to blame. Hint: it isn't you.RESTORED stands for Relationships, Enemy, Separation, Thoughts, Obedience, Repentance, Exercises, and Doorpoints. Each principle builds off one other and exposes the strategies of our enemy, Satan, and his kingdom to cause separation and breakdown in our relationships.While gaining knowledge and understanding, this book provides easy-to-follow (and again, Biblical-based) instructions for taking your life back. Another Hint: it won't happen overnight.As he mentions in the "Exercise" chapter, 'We must habitually practice to in discernment.' Diligence and practice are nonnegotiable requirements for freedom. But instead of feeling burdened by the responsibility, Mitch's relatable and Scripture-heavy expositions, combined with the eight practical truths' embolden and encourage you to begin your journey. I am grateful to have this as a resource to turn back to when I feel stuck.
At Restored Coaching I know that you want to live the abundant life, with mental clarity and confidence that flows from knowing that you are loved. In order to have that, you need success in life and relationships, and freedom from limiting beliefs. The problem is depression, anxiety, relational problems and addiction often stand in the way. This makes you feel hopeless, despaired, anxious, and worried. I believe that because you were created in God's image and likeness, THIS IS JUST WRONG. Having been a failed pastor and husband, I understand what it means to hate yourself. This is why after reading every book I could get my hands on and seeking out counselors and mentors for years, I created the Restored Coaching processes.

Relationship
We are created for relationship with God, ourselves, and others. (Mark 12:28-31)

Enemy
We have an invisible enemy that works to cause breakdown in our relationships. (Ephesians 6:12; John 10:10)

Separation
We must learn to separate ourselves from the influence of our enemy. (Romans 5:12; Romans 7:15-23)

Thoughts
We must learn to take our thoughts captive. (2 Corinthians 10:4-5; Matthew 16:13-23)

Obedience
We must learn that obedience is not optional; every decision demonstrates obedience. (Romans 6:16; Deuteronomy 30:19)

Repentance
We must understand and practice true repentance. (Romans 2:4)

Exercise
We must habitually practice to grow in discernment. (Hebrews 5:13-14)

Doorpoints
We must identify and close the doors where the enemy has gained access to our lives. (Genesis 4:7)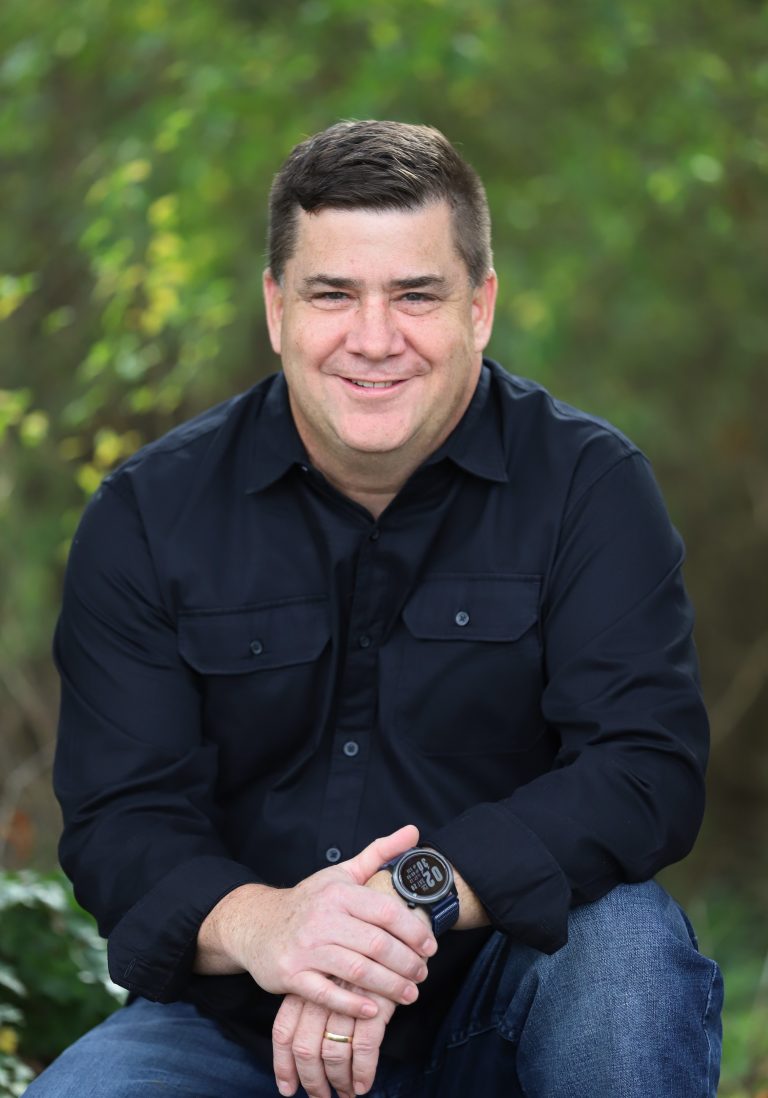 Mitch Griffin was born and raised on a farm in Colquitt, Georgia. He grew up "in the church" and was immersed in the church culture from birth. As the son of a deacon and brother of a career missionary, he experienced the insider view of church and ministry from his earliest memories. Although "drug to church" he rebelled early and left home and the church at 16.
At 21, he had a dramatic conversion experience and went from years of drug and alcohol addiction to Bible College, where he trained for ministry. He began in full-time pastoral ministry at 25 and has pastored three churches over 13 years.
Though saved and in ministry, Mitch struggled secretly with inner "demons" producing depression, self-loathing, anger, and rage to name a few. This led him on a continuous journey to find healing and freedom. He saw the peaceful, joyful, abundant life promised in Scripture and would occasionally "taste it" but could never keep it.
Finally, the long-awaited freedom came! Today, Mitch is devoting his life to passionately sharing the truths that produced his freedom. Mitch's deepest passion is that of a teacher and a transformational coach. His desire is to help people recognize what hinders them from experiencing healing and freedom. His message involves getting to the core issues in our lives that contribute to a breakdown in relationship with God, ourselves, and others.

Teaching
•In-Person or Group Sessions
•One-on-One Intensive
•Phone or Video Call

Coaching
•One-on-One Sessions
•In-Person
•Phone or Video Call

Consulting
•In-Person or Group Sessions
•Teaching
•Coaching
•Mediation

Restored Coaching & Consulting
Want to go deeper? Enrich your experience with this course!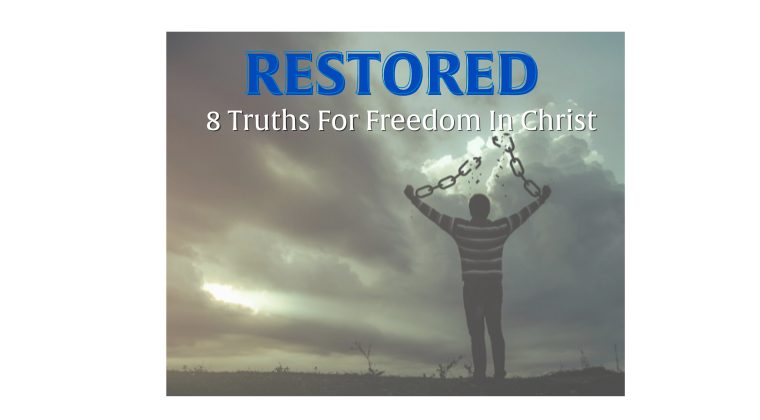 Restored : 8 Truths For Freedom In Christ
Mitch's message comes from a personal passion, growing out of the personal restoration he experienced, setting him free from mental battles and relationship struggles. Through sharing his journey and the principles and application that produced it. Mitch's earnest desire is to equip everyone to experience a restored life.
His work involves healing broken hearts, setting people free, and equipping people in their identity. He carries a deep desire to see people restored and to build healthy relationships.
Mitch and his wife LaDonna live in Moultrie, Georgia, and are committed to raising their three wonderful boys. Levi, Micah, and Garrett. Family is a high priority to them, and they seek to minister out of the overflow of what God is doing in their relationships at home.